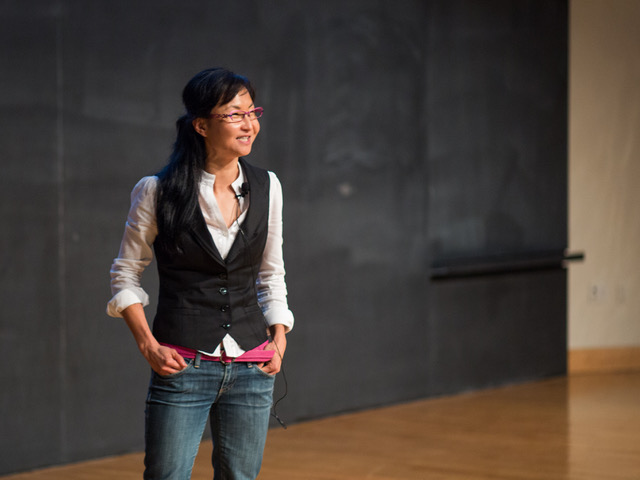 Wendy Hui Kyong Chun is Simon Fraser University's Canada 150 Research Chair in New Media in the School of Communication. She has studied both Systems Design Engineering and English Literature, which she combines and mutates in her current work on digital media. She is author of Control and Freedom: Power and Paranoia in the Age of Fiber Optics (MIT, 2006), Programmed Visions: Software and Memory (MIT 2011), Updating to Remain the Same: Habitual New Media (MIT 2016), and co-author of Pattern Discrimination (University of Minnesota + Meson Press 2019).

She has been Professor and Chair of the Department of Modern Culture and Media at Brown University, where she worked for almost two decades and where she's currently a Visiting Professor. She has also been a Visiting Scholar at the Annenberg School at the University of Pennsylvania, Member of the Institute for Advanced Study (Princeton), and she has held fellowships from: the Guggenheim, ACLS, American Academy of Berlin, Radcliffe Institute for Advanced Study at Harvard. She has been a Visiting Professor at AI Now at NYU, the Velux Visiting Professor of Management, Politics and Philosophy at the Copenhagen Business School; the Wayne Morse Chair for Law and Politics at the University of Oregon, Visiting Professor at Leuphana University (Luneburg, Germany), and a Visiting Associate Professor in the History of Science Department at Harvard, of which she is an Associate.

Find her on Twitter at @whkchun.
Bianca Perez aka Yung Nihilist is a 20-something Dominican dilettante curating memes, moods and nightlife in NYC. She's spoken at universities such as Wesleyan and Brown on internet culture and the minutiae of building an online persona. You can find her somewhere in Bushwick on her phone.

Find her on Instagram at @yung_nihilist.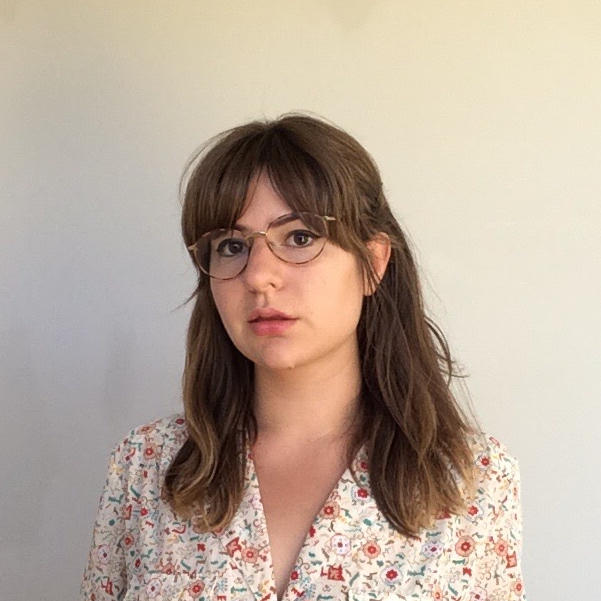 Aiden Arata is a writer, director and internet artist from Los Angeles. Her writing has been featured in BOMB, Mask, The Rumpus, The Fanzine, Alternative Press, and others, as well as NDA: An Autofiction Anthology (forthcoming, Archway Editions 2021). Arata's visual work has shown in Los Angeles and Baltimore. She is the writer and director of the short films Creep (2019) and Powder Room (2020).

She lives on the internet at @aidenarata.
STUDENT SPEAKERS & MEDIA GALLERY ARTISTS
Nick Gertler is a master's student in Media Studies at Concordia University. Having previously completed a BA in communications and political science at Concordia, his research focuses on the policy and governance of artificial intelligence. In particular, his thesis research will focus on algorithmic impact assessments and algorithmic governance in Canada.
Bee Khaleeli holds a Bachelor of Arts in History from McGill University. Their research interests include migration, gender and sexual labour, urban development, and the politics of space. A writer, researcher, and community worker, their academic output is greatly informed by a desire to centre the lived experience of historically marginalized communities and persons. They will begin a Master of Information at the University of Toronto Fall 2021.

Saskia Kowalchuk is a first year MA student in Media Studies at Concordia University. While completing her BA in Communication and Cultural Studies at Concordia, she became increasingly interested in studying memes, digital folklore, and vernacular creativity. Her thesis research is focused on the platformization of meme cultures, particularly how they intersect with algorithmic recommendation systems. Saskia is a member of the Machine Agencies cluster at Milieux Institute and a 2020 recipient of the Joseph Armand Bombardier Canadian Graduate Scholarship.

Find her on Twitter @SaskiaK and on Instagram as @walter__benjameme
Jacqueline Matskiv is an emerging scholar in the field of Media Studies, currently completing her MA at Concordia University. Her research lies at the intersection of biopolitics, digital economies and affect theory. More broadly, she is interested in social media cultures and aesthetics, platform politics, and the ways in which the language and practices of social justice movements mutate across the neoliberal web. Jacqueline holds a BA in Journalism from Ryerson University, where she studied the practice of creative nonfiction. She hopes to work in independent publishing.
Melisa Munoz is a second-year MA student in Media Studies and a teaching assistant at Concordia University. Her research focuses on social media influencers from Latin America who perform lower-middle-class aesthetics and discourse in order to signify authenticity, intimacy, and believability. She explores how they navigate audience expectations of them to fit a lower-middle-class persona, even though their status as influencers may have led to upward class mobility. Her other research interests include oral history and auto-perceived experiences of injustice, especially in relation to Latin-American women in the topic of labour.
Kristen Payne is a Master's student in Media Studies at Concordia University and holds her BA from Concordia in Communications and Cultural Studies. Her research explores Canadian education concerning teenage sexting and facilitating a space where young people can navigate their sexual agency.
Meaghan Wester is a Media Studies MA student at Concordia University. She holds a BA from McGill University in Sociology with concentrations in both Communication Studies and Political Science. Her research lies at the intersection of social and political theory, and data justice in the context of the development and regulation of artificial intelligence in Canada.
Caitlyn Ng Man Chuen is an MA student in the Communication and Culture program at Ryerson University. Her ever changing areas of interest currently include gender and popular music. Previously, she studied English literature with a specific interest in postcolonial studies and stories of movement. Since then, her prose work has been published in various publications. She enjoys cooking, being by the ocean, and analog photography.
Nicholas Goberdhan is a PhD student, multimedia creative, and a go-getter, born and raised within a designated "Neighbourhood Improvement Area" in Toronto. Gleaning from lived experiences, he necessitates creative interpretations of academia, to bring forward a site where the arts meet the academy. In conversation with his research interests, he is keen on the intersections of critical-disability, race and fashion studies. Outside of the university, and equally important, Nicholas is enthused by works on self-improvement as a means to become the best version of oneself, against all odds.
Prakash Krishnan is media-practitioner, cultural worker, and MA candidate in Media Studies at Concordia University. His thesis research looks at the emergence of counter-colonial, community memory archives on social media. His personal and professional interests lie at the intersection of art, media, activism, and community engagement. He is the cultural mediator at the artist-run centre, Centre CLARK, a member of the Access in the Making governing collective, and was accepted as an artist-in-residence at Memorial University's Civic Laboratory for Environmental Action Research (CLEAR). Prakash dabbles in writing, filmmaking, and podcasting to explore the nuances of hyphenated identities.
Maika Kimberly Nguyen is a Vietnamese-Canadian female disabled academic, currently pursuing her Master's in Media Studies at Concordia University. As a scholar, educator, and musician, Maika's work is heavily influenced by her culture, parents, and lived experience as a diasporic racialized body. She holds a Bachelor of Arts in Communications and a minor in Publishing from Simon Fraser University. Maikas research interests are in race, beauty, trauma, and A.I.
Elk Paauw is a Seattle autotheory comics artist and queer transdude. He is currently applying for PhD programs to make a comics dissertation on what he calls a Trans Metaphysics. His MA thesis (4dtime.space) is an interactive webcomic on the philosophy of time. He currently lives in Chicago after finishing his master's degree in Visual and Critical Studies at the School of the Art Institute of Chicago. Check out more of his comics work at elkpapa.com or on instagram @elkpapa.
Laura Boyce is a first-year MA student in Communication Studies at McGill University. Their work focuses on individual and community rituals of mourning as well as how ordinary objects become technologies of mourning.
Rachel Kirstein is a master's student in Media Studies at Concordia University. Her current research explores mediated intimacies, processes of popularization in consumer culture, meaning-making, and everyday life. From sex toys to secondhand Cesca chairs, Rachel is fascinated by the ways in which material objects can embody and engender cultural flows and personal histories. She holds a BA in Creative Industries from Ryerson University. You can find her (mostly creative) work at racheldylankirstein.com and lurk her (mostly eccentric) digital life on Instagram @racheldylan.
Treva Legassie is a curator, artist, and PhD Candidate in Communication Studies at Concordia University, currently based in Tkarón:to (Toronto). Her research-creation dissertation takes form as a curated site-specific virtual exhibition. A site-less encounter that calls to the specificities of a landscape at the margins, Toronto's Lower Don Valley. Legassie's curatorial process reimagines public art practices through interventions not on-site, but rather into the imaginaries of those who live with and pass through urban natural landscapes.
Legassie is one of the co-founders of the Curatorial Research-Creation Collective. Her writing has been published in RACAR, Technoetic Arts: A Journal of Speculative Research, PUBLIC Journal, The Senses & Society and AlterNative: An International Journal of Indigenous Peoples. She has also curated new media-based exhibitions such as Femynynytees (2018), #NATURE (2016) and Influenc(Ed.) Machines and co-ordinated Cheryl Sim's YMX: Land and Loss after Mirabel.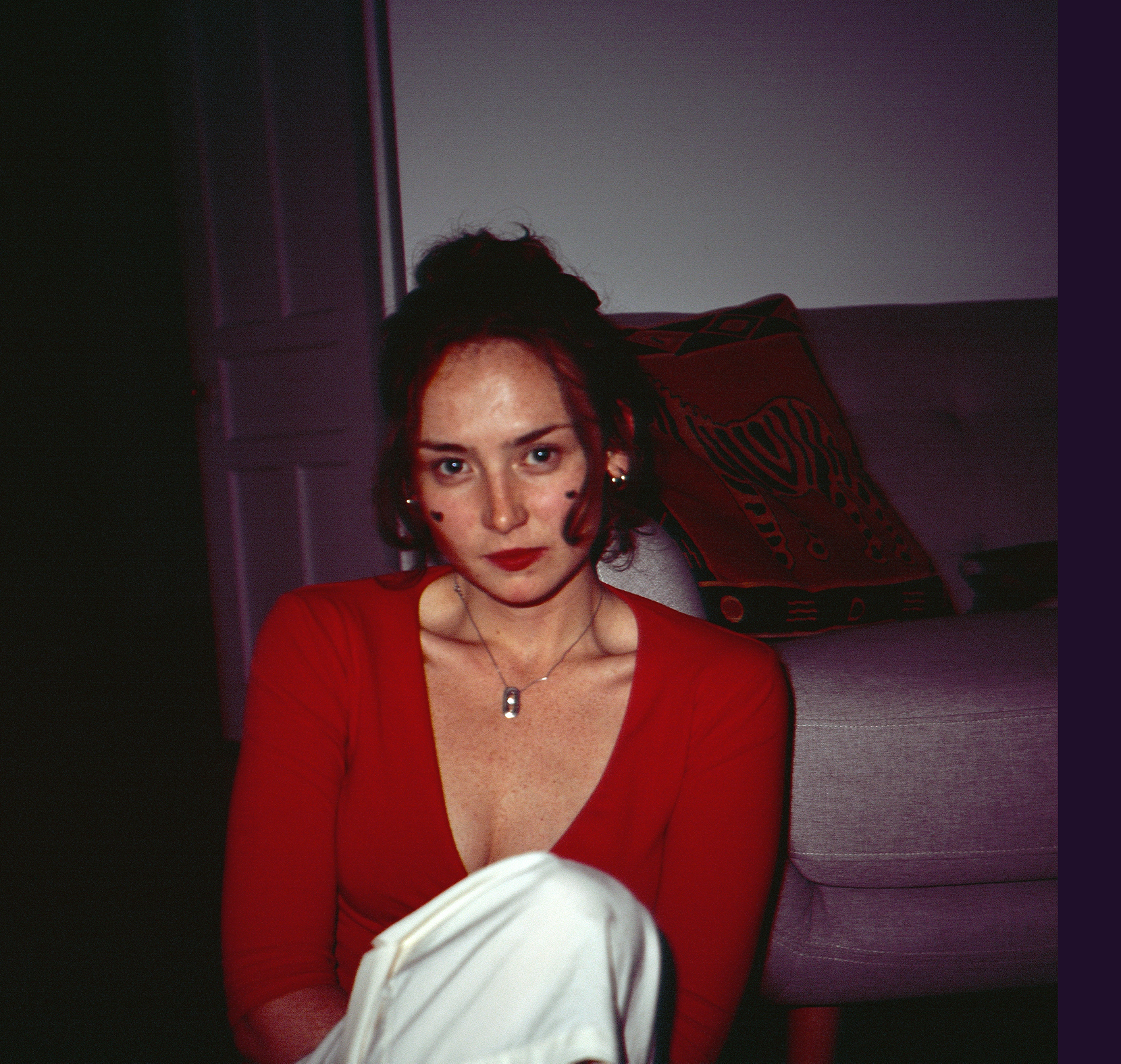 Jessie Stainton is an emergent researcher and media-maker completing her Masters in Media Studies at Concordia University, under the supervision of Dr. Arseli Dokumaci. Her research-creation thesis explores intellectual disability, sensory design and storytelling through the medium of textiles. Interdisciplinary by nature, her areas of interest weave around her textile practice, critical disability studies, affect and feminist theories, sustainability, and questions of corporeality. Jessie is a member of the Access in the Making Lab and the Textiles & Materiality Milieux Cluster. You can find out more about her work by clicking here.

Sabrina Ward-Kimola is a Master's student at Ryserson University.
Devon Bate is a music producer and sound designer currently pursuing his Master's in Media Studies at Concordia University. He has produced Juno and Polaris Prize winning albums across genres, including Jeremy Dutcher's Wolastoqiyik Lintuwakonawa (2018), and is a four-time Montreal English Theatre Awards nominee for Outstanding Composition and Sound Design. Beginning in a 2015 artist residency with the MUU Artists' Association in Helsinki, he has been creating work that interrogates how culturally and technologically informed listening practices shape physical space, community, and identity. He is currently researching background noise and ambient audiovisual media on popular streaming platforms.
Rosie Long Decter is a Master's student in Media Studies at Concordia University in the Department of Communications. She holds a BA from McGill University in Joint Honours Cultural Studies and Political Science, where she received the Dean of Arts Convocation Prize and the Lionel Shapiro Award for Creative Writing. She has five years of experience working in alternative and independent media and is currently the music critic at Maisonneuve and a contributing editor at Reader's Digest Canada. Her research interests include taste formations, digital media labour practices, queer and feminist comedy, and #metoo.
Chloe Dolgin is a Media Studies MA student at Concordia University. She holds a BA from McGill University in Cultural Studies and Philosophy. Her research interests are in shared affect, the dynamic relationship between popular culture and counterculture, and the representation of psychedelic drugs in late capitalism.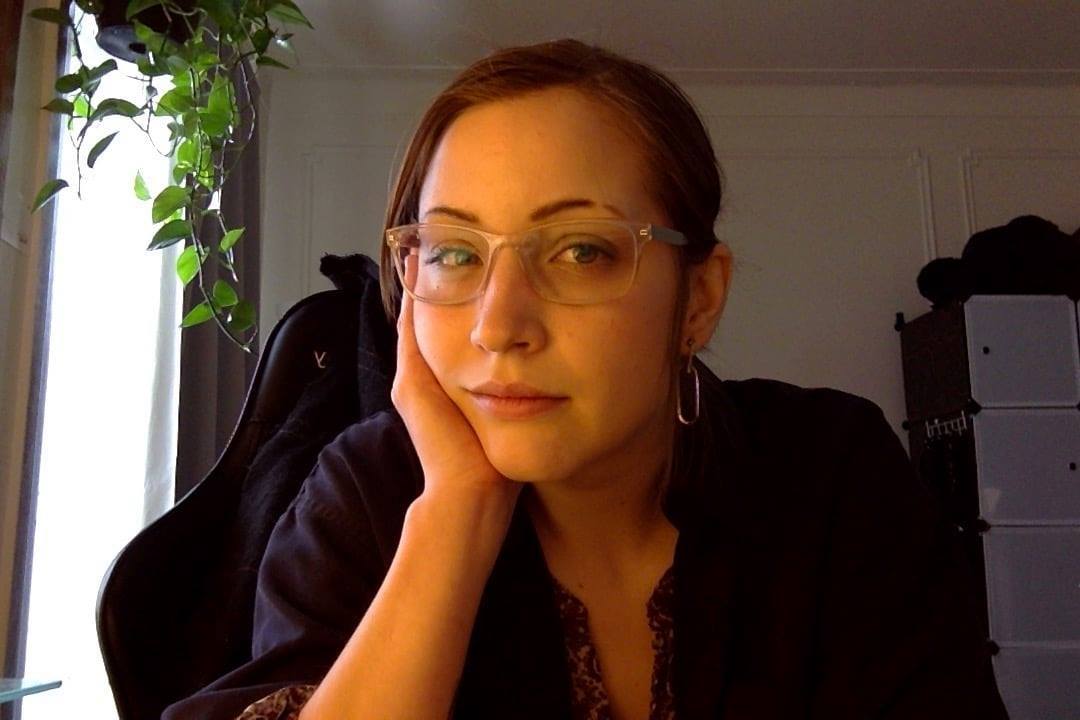 Lyne Dwyer is a writer, game maker, and second year student in Concordia University's Media Studies MA program. Their general research interests include gender, sexualiy, and digital intimacies and their thesis explores the queer possibility of representations of non-monogamies in video games. Beginning as a student of Cultural Studies at Trent University, they currently hold a BA in Communication Studies with a specialization in sound production. Their projects include co-authoring a paper about representations of working-class labour in videogames and prototyping a role-playing game about ableism, mobility, and chronic illness.
Enna Kim is an interdisciplinary artist-researcher exploring how race structures technology deployed within video games, film and AI to construct identity and narratives. Using animations and video essays, she examines the gendered, racialized, and classist structures of representation for diasproric Asians within the cyberpunk genre, critiquing the uses of techno-Orientalist tropes, the Model Minority Myth and Yellow Peril metaphor to reinforce harmful stereotypes on Asian communities. Enna is a recent OCAD University graduate from the Digital Futures program and is currently pursuing her master's degree in the Communication and Cultures program at York University.
Mélissa Castilloux is a master's candidate in political science with the specialization in gender studies at l'Université du Québec à Montréal (UQÀM). As a dyslexic academic, Mélissa is particularly aware of the importance of accessible publishing for a more inclusive way of sharing knowledge and stories. She is a member of the Regroupement Stratégique des Chercheur-es en Études Féministes (RéQEF), the Collectif de Recherche Action Politique et Démocratie (CAPED), the Groupe de recherche en études féministes en science politique (GREF). She is currently working with NNELS as an accessibility tester for electronic publications (EPUB) and electronic eReaders.
Raphaelle Bessette-Viens is a doctoral student in the HUMA PhD program at Concordia University. Their collaborative research-creation project investigates the affective experiences of persons undergoing elective breast and torso surgeries. Their research interests engage with critical disability scholarship, queer, transfeminist, and intersectional approaches. Coming from a background in gender studies and visual anthropology, they are interested in the ways collaborative filmmaking can be used to investigate the intimate experiences of individuals engaging in surgical trajectories and question normative representations of bodies.
Caitlin Chan is a first year Media Studies MA student at Concordia University, supervised by Owen Chapman. Her interests lie at the intersection of mobility studies, affect and sound studies. In other words, she is interested in the relationship between the way we move, affect, and the way we listen which affect the way we feel. She is presenting two works in the media gallery exploring these interests. The first is a three-part zine series on the possibilities of remediating narratives through intimate interventions. Her second project "The Good Place" feature maps, both "real" and fantasy, which visualize the atmospheric shifts that she moves through to find physical locations of emotional respite during the pandemic.
Holly Chang is a second year Master's student in Communication and Culture at the Ryerson York University joint program. Her work focuses on race, archives and how research creation can create new ways of learning about these topics. Her work as an artist explores her cultural ties with cross-cultural identity through the mediums of photography and textiles.
Piper Curtis is an intermedial artist, musician, and first-year MA student in Media Studies at Concordia University studying non-normative Instagram memes. They hold a BFA in Electroacoustic Music and Communication Studies from Concordia and currently work as a research assistant on the Landscape of Hope project with Dr. Owen Chapman.
They have performed at the international music and arts festivals the OBEY Convention (now EVERYSEEKER) and Suoni Per Il Popolo. They have a background in campus-community radio, DIY music, and make memes as @rude_oil_pipeline.
Hannah Grover is pursuing a Masters in Media Studies at Concordia University, with the aim of developing a web series about positive representation for queer women and non-binary individuals in fandom communities. She holds a Bachelor of Arts Honours degree in English from the University of Regina with a concentration in creative writing and has experience as a tutor, student journalist, actor in film, theatre, and television, and as an educational video producer. Hannah is passionate about intersectional feminist filmmaking, queer writing (be it prose or poetry), and community activism.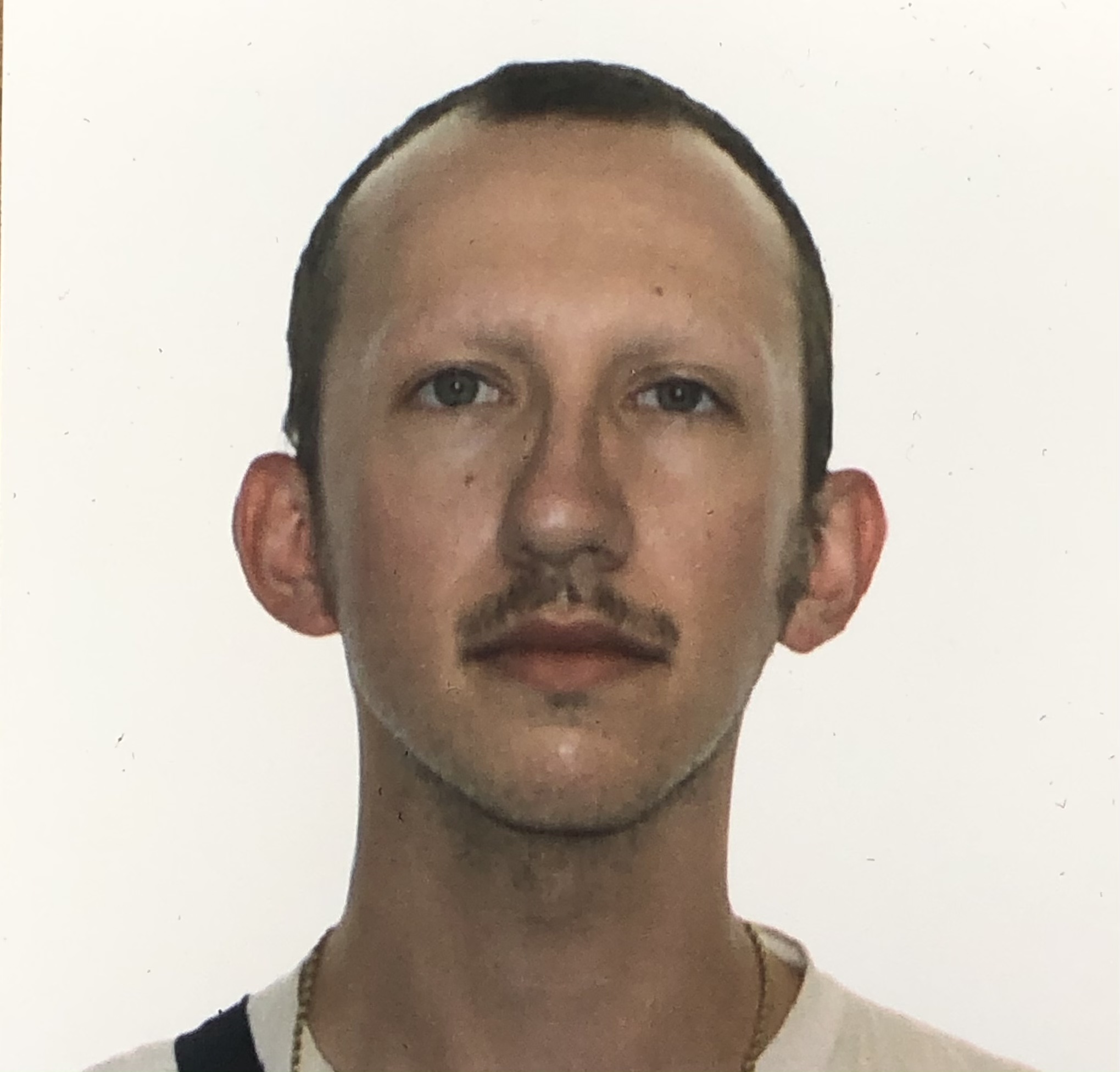 John Hanchar holds a BA in History and World Cinema from McGill. There he attended a class taught by Thomas LaMarre that referenced Paul Virilio which sparked an interest that informs much of John's work today. In addition to exploring the topics of warfare and optical technology in a social media context, John's art and research also touch on network theory and the failure of Western ideas of democracy in the post-Lumumba world. He spends his free time thrifting and annoying his pet cat, Jane.
Warsame Isse is a Somali Diasporic Multimedia artist based in Tio'tia:ke (Montreal). His practice focuses on finding new ways to visualize and archive the more ineffable aspects of memory, language and the Black experience. He utilizes time-lapse microscopy to create surreal images of dried water droplets as a way to visually archive. He also incorporates distorted Morse code in his soundscapes to depict the nuance of translated Somali words. Through these means of abstraction he hopes to create liminal spaces to engage with inexpressible emotions and thoughts.
Ravy Puth is an illustrator and a scholar. She uses illustration as both a lens and a practice to seize the agency of representation and storytelling. Born in Montreal of Khmer parents, her work focuses on memory recollection through the process of re-narrating the archives. Her research lies at the intersection of race, social movements, and soft power. Drawn by the challenge of illuminating hope, she aims to turn the strategies of assimilation into tactics to subvert power. She focuses on design justice methods specific to decolonization in research-action. Her Master's thesis, which she is undertaking at Concordia University, is about the rebirth of Cambodia's ancestral culture of resistance leading to collective healing. See her work at ravyillustration.com and on Instagram at @ravy.illustration.
Nowhere Grotesk is the ongoing collaborative project of Fay & Ilya - two trans visual artists living and working in the American South. Through video, writing, and illustration, Nowhere Grotesk creates and explores art through a utopian lens, commonly examining themes of community, queerness, beauty, anarchism, and social ecology. Using accessible forms of media to creatively present various forms of analysis, the project aims to open the minds of viewers, readers, and listeners to the possibilities latent in the utopian horizons of art, politics, and society during our present moment of social and ecological crisis.