CAITLIN CHAN - THE GOOD PLACE MAPS
Inspired by Michel de Certeau's ideas of living as a methodology and Kathleen Stewart's concept of atmospheric attunements, these are a collection of maps that display the relationships forged in motion. How does our mode of mobility affect intrapersonal relations with other humans, animals and nature, as well as transform the relationship to the self? How does the transportation infrastructure affect what we hear, see and smell? How does the material infrastructures we move through affect the immaterial atmospheres of emotional affect?

Using different forms of mobility as a methodology, I track the affective shifts that I take on my journeys to different spaces. There are 4 maps in this project: the first is a large map showing different affective shifts. The second map is a detailed version of the first map, with keynotes on what was happening in the environment around me when the shifts occurred. Additionally, there are instructions on how to repeat my methodology. The third is a fantasy map, composed of the affective shifts I would ideally have in a perfect commute. The final map is a template for those who are interested to make their own maps.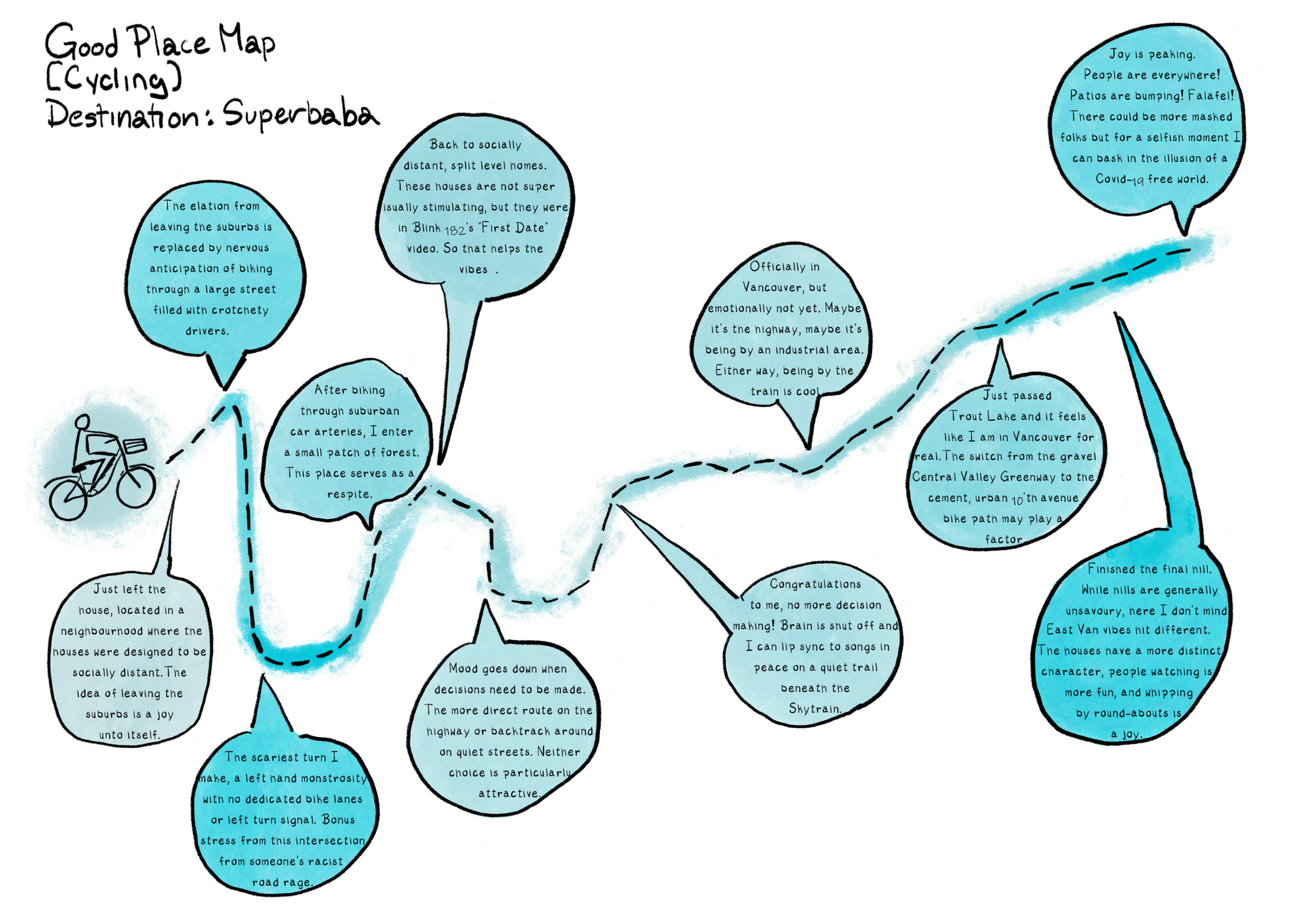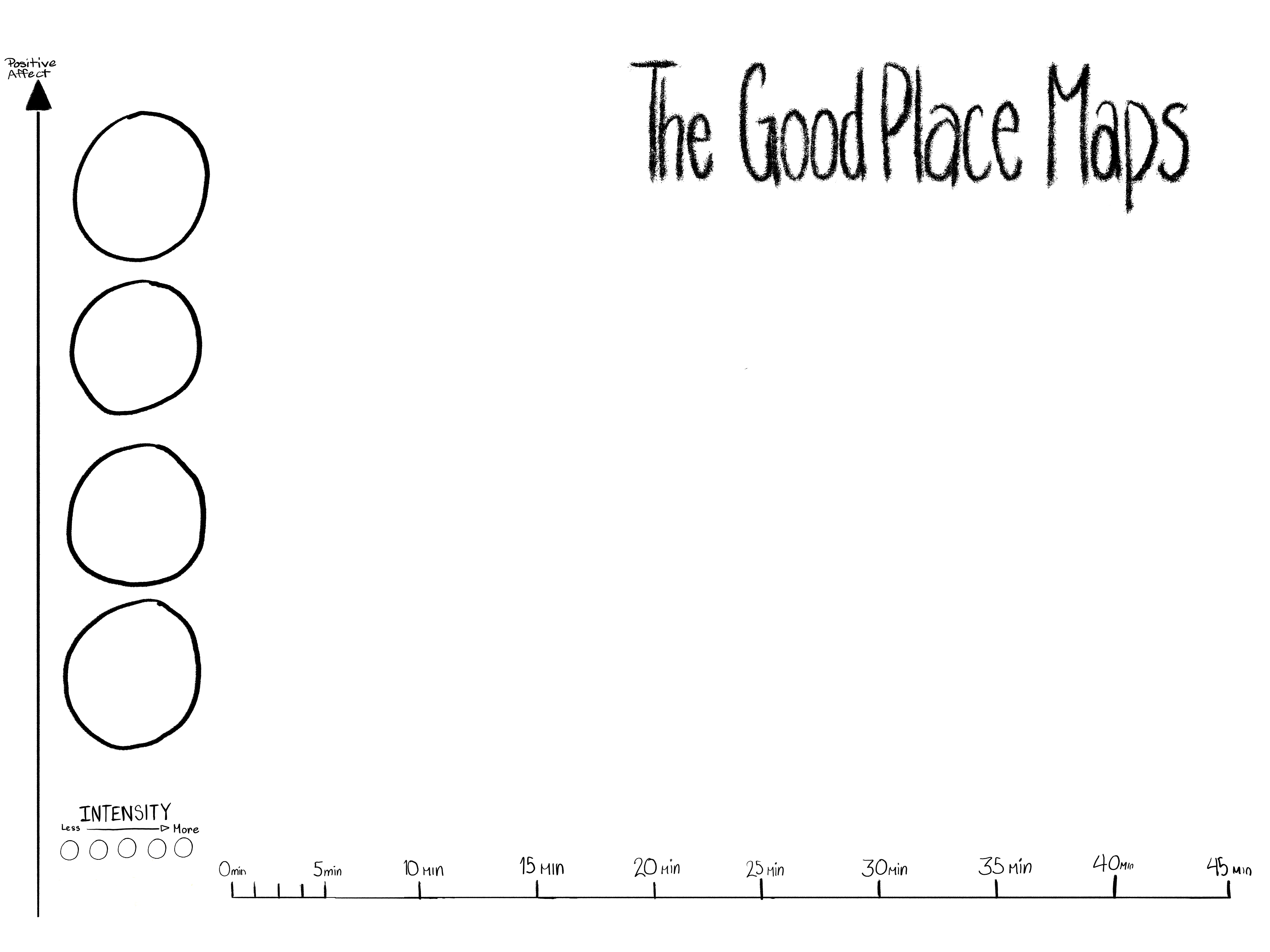 CAITLIN CHAN - INTIMATE INTERVENTIONS